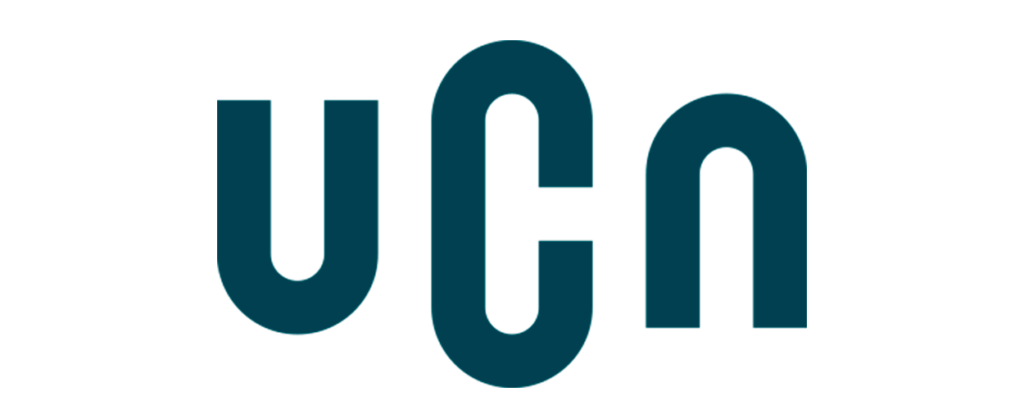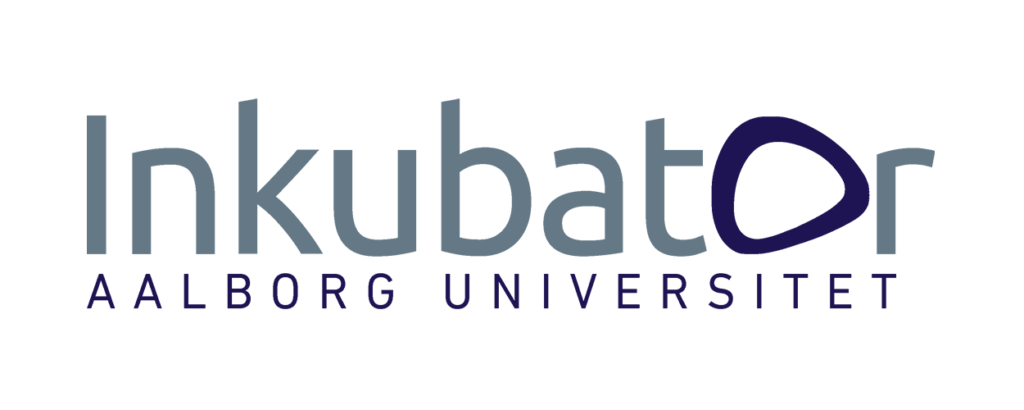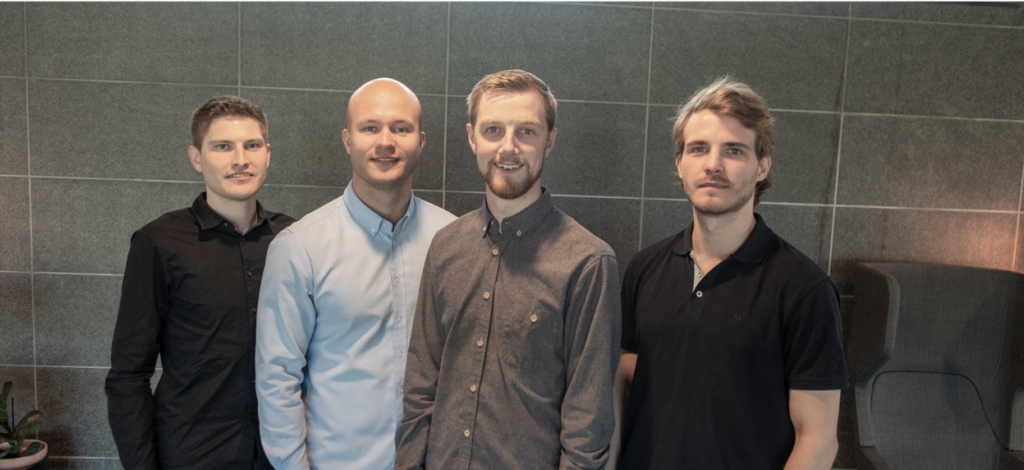 Hexastate
Hexastate develops software to predict when production machines break down, helping production companies avoid costly crashes.
We are looking for people who can help us with: Software development, Business Intelligence, and Business development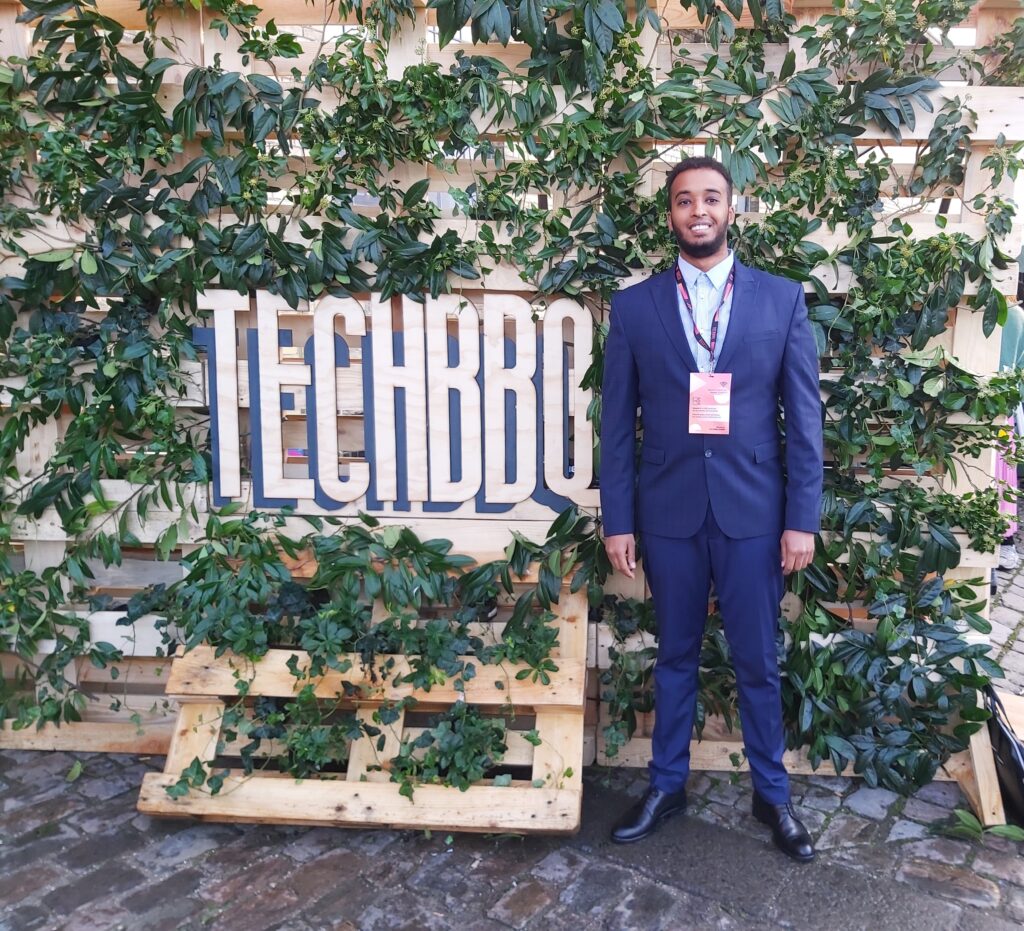 Cryer Technologies
Cryer Technologies is a software company that seeks to revolutionize the retail industry in Denmark. We wish to put an end to the declining trend of retailing at physical stores and help create growth for store owners in Denmark.
Join us on our quest to make this happen. We are currently looking for co-founders/interns with competencies in software- and business development.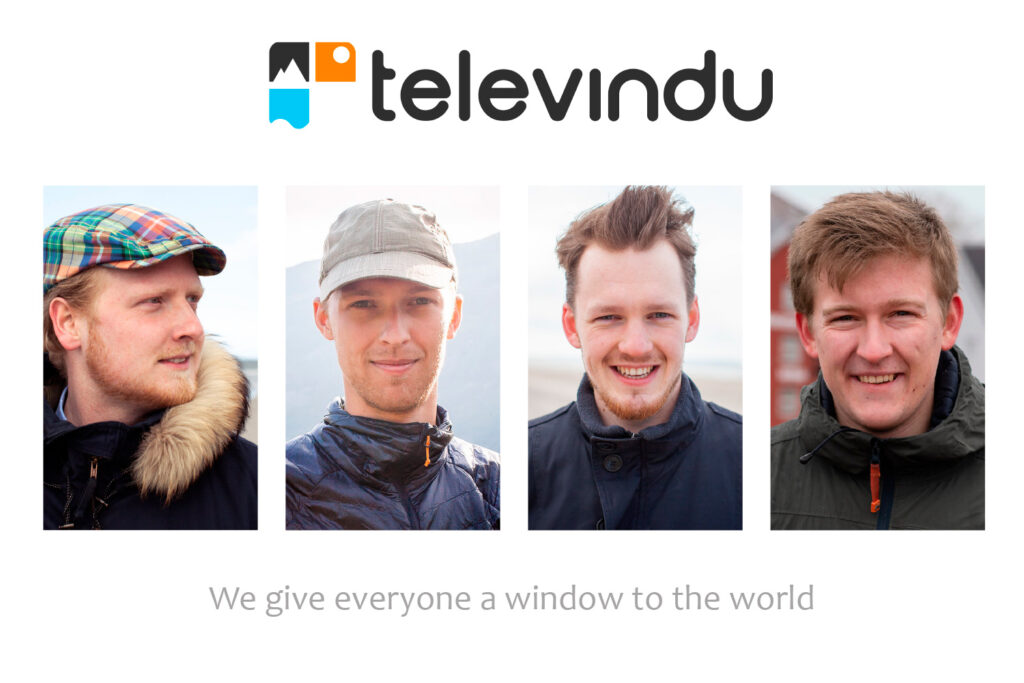 Televindu
Televindu is a video platform for people with dementia and their family members. As a team of 4, we have taken this concept to market with funding from Sundhedsstyrelsen. Now we aim to expand the team and take Televindu to the next level. We are looking for energetic people who have a passion for making a difference.
We are especially looking for competencies in the areas of  Software Development, Communication and Graphic Design, Video Production and Post-Production, and Music Therapy.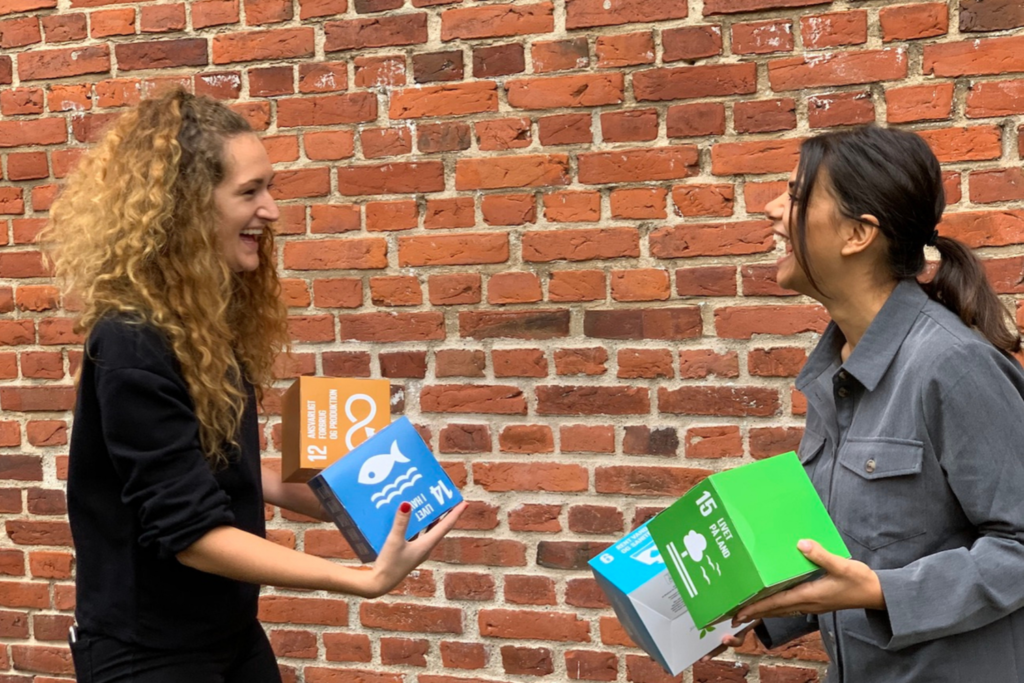 FUMOX
FUMOX wishes to fight for a greener and more sustainable tomorrow, by focusing on the world's most polluting waste – cigarette butts. A cigarette butt, thrown on the ground, should be a rare sight and instead be upcycled for a greater purpose. 
To expand our skillset, we are looking for two interns – talented and ambitious – who wish to become a part of our great mission and our small, yet festive, start-up. Are you a software developer, a student with a passion for sustainability and upcycling or someone who has knowledge within production and mechanisms, then make sure to find FUMOX at the StartUp Dating event at Hobrovej.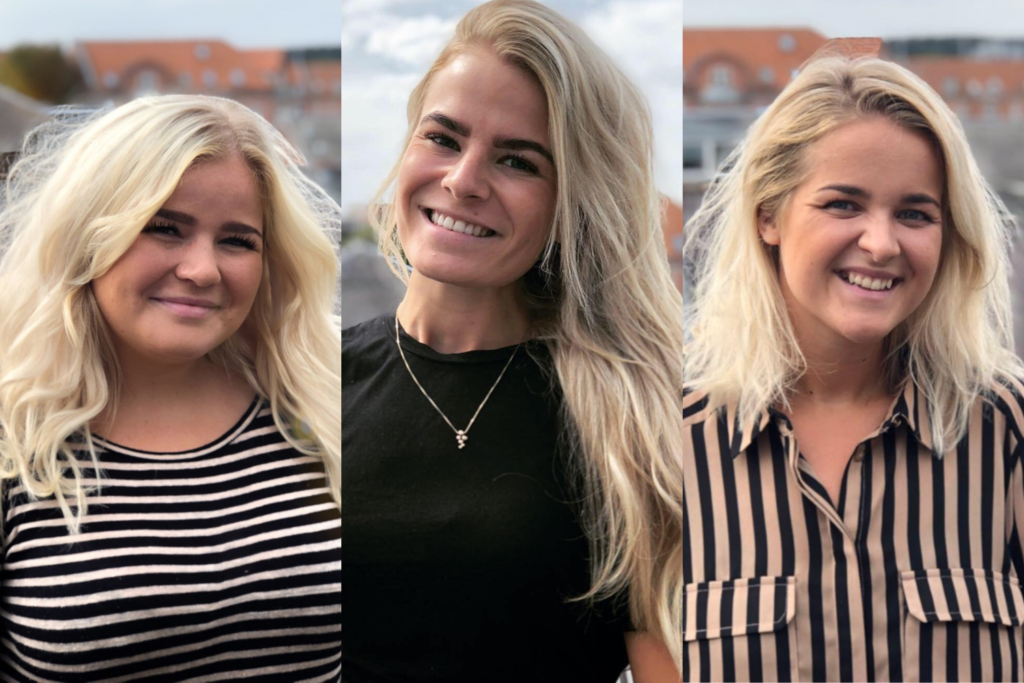 Relearn
Our concept is a waste sorting lid that fits current bins, and a web app offering sustainability-based educational material for primary schools. 
The team consists of Ida, Line, and Rikke. We have skills within strategizing, concept developing, sales and marketing. We are looking for someone within software development to help us develop an elaborate prototype of the web app.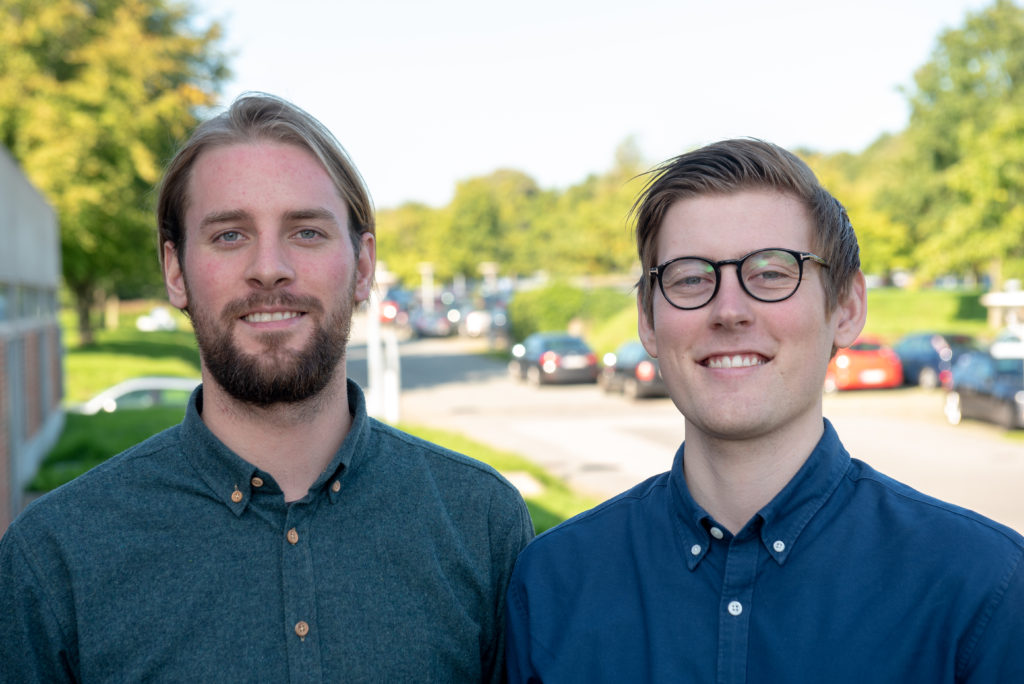 ENCIDA
Encida brings measurement standards into the digital domain with the software platform SAFE. A platform that ensures compliance with measurement standards without reading a single page. With SAFE designing, performing and collaborating on electrical and acoustical test has never been easier.
The Encida team consists of four talented people but we need your skills to succeed. Encida is looking for a part-time student developer to help our CTO develop our platform and marketing interns for the spring semester to help create content and reach for our software platform SAFE.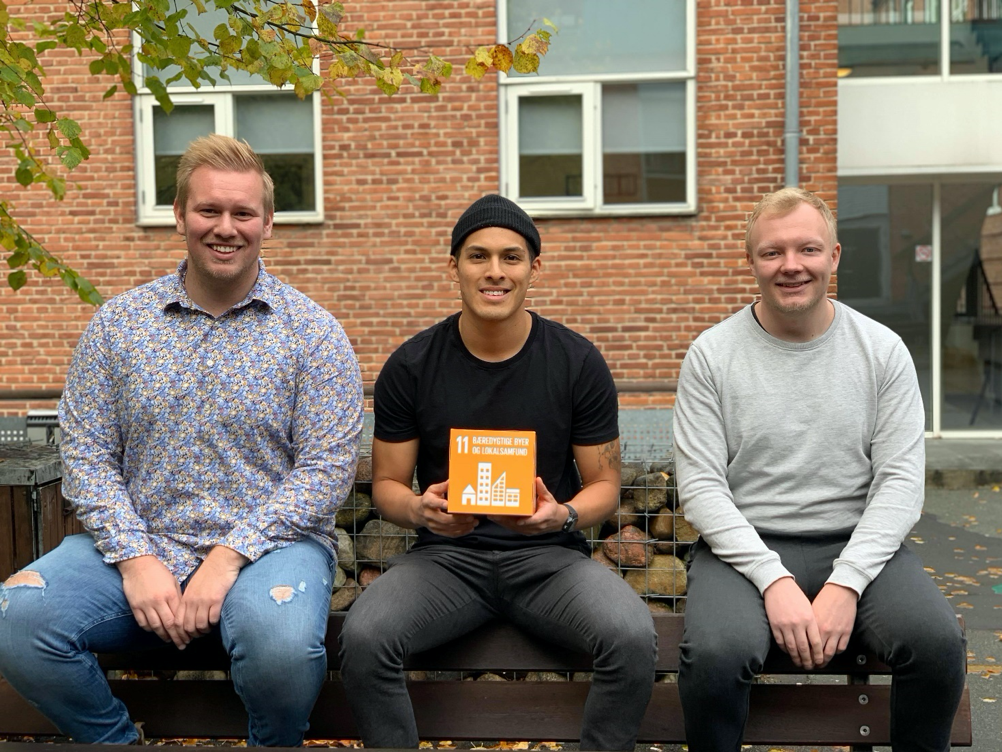 Container Village
Container Village is a sustainable project which focuses on the way of using empty spaces inside the city and uses it for purposes that create value for citizens and the local business community. The project is temporary and is going to be a part of the development at Stigsborg in Nørresundby. 
The team consists of three, happy and fun, Innovation & Entrepreneur students (showed above) and we have been working on the project since February 2019. We search competences within Graphical design, 3D visualization (revitt, lumion etc.), people who like the thought about sustainability and circular economy and creative people who would like to be part of a new startup and have a ROLE.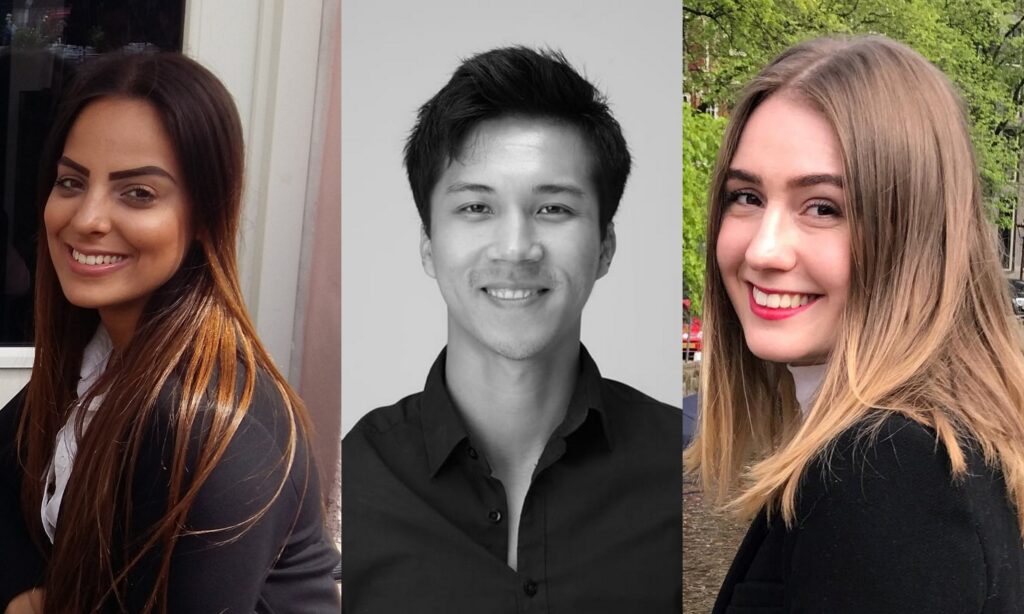 Travelli
Travelli is an app that creates a safe space for female travellers and enables them to connect, chat and meet each other creating a tribe on the go. Travelli has two main functions: you can use the Near Me feature to find female travellers and locals nearby or you can add your trip details and use the Matched Trips feature to see girls and women heading to the same destination. At Travelli we believe in a world where all women can travel safely and freely. Join us to make this possible!
Our team of three (Beata, Simona and William) is looking to expand. We are looking for an app developer intern to make minor changes in our app, a web developer/digital concept developer intern to help us improve our existing website, marketing/content creator interns to create excellent content and brand ambassadors to spread the word about Travelli. We are offering a fun workplace, hands-on experience, skill development, an outstanding recommendation letter and many more.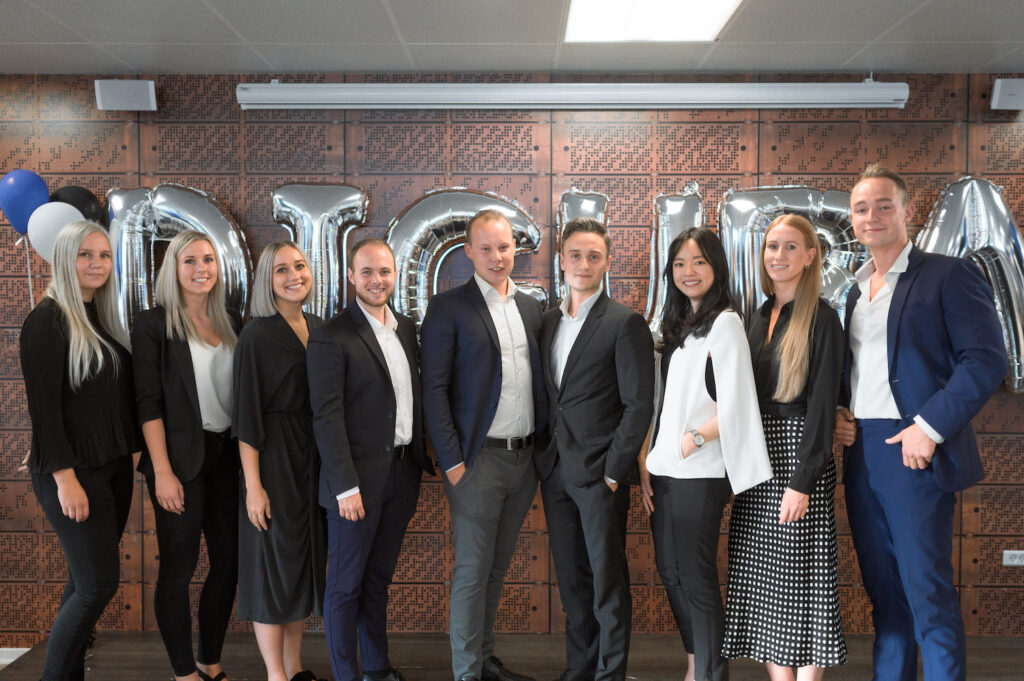 DIGURA
At DIGURA, we help tenants who have problems in their tenancy. Tenants can submit their case digitally for a free assessment, and we assess whether the case has potential. If the case has potential, we offer to file the case against the landlord and we only require payment if we win the case. 
We are interested in profiles with both a communicative /marketing/business background and profiles with a legal background. The qualifications we seek for our marketing department are someone who can help move DIGURAs brand even further – through creativity, innovation, and business development. Our legal team is constantly growing, and here it is important to have a solid understanding of the legal method as well as experience with customer service.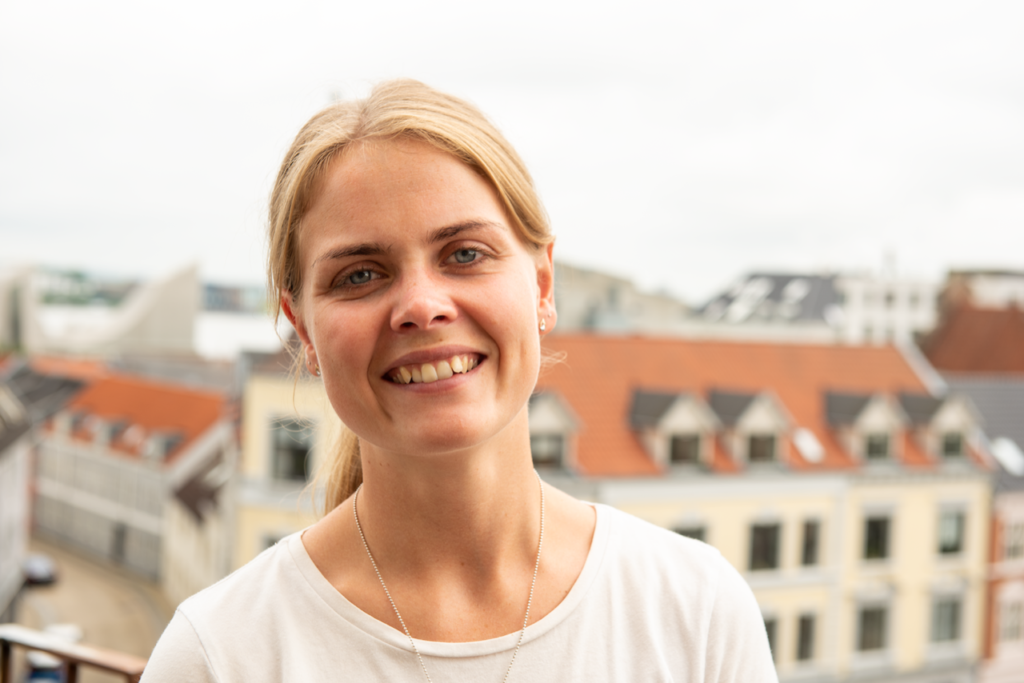 CXD
CXD is a tech company, and our primary product is a mechanical shoulder joint. The shoulder joint can be incorporated in orthoses* made by an orthotist/prosthetist. When the CXD shoulder joint is successfully introduced to the market, the plan is to develop an upper-body exoskeleton using the CXD shoulder.
As soon as the CXD shoulder is on the market, I will need a hardworking and independent team member with competencies or experience within the economy, finance, and administration. Your responsibility will lie solely within these areas, and your primary tasks will include financial accounting, registration of deposits, making invoices, reporting taxes, and tax settlement. You should be willing to participate in the growth course Innofounder.
*an externally applied device used to modify and support the structural and functional characteristics of the neuromuscular and skeletal system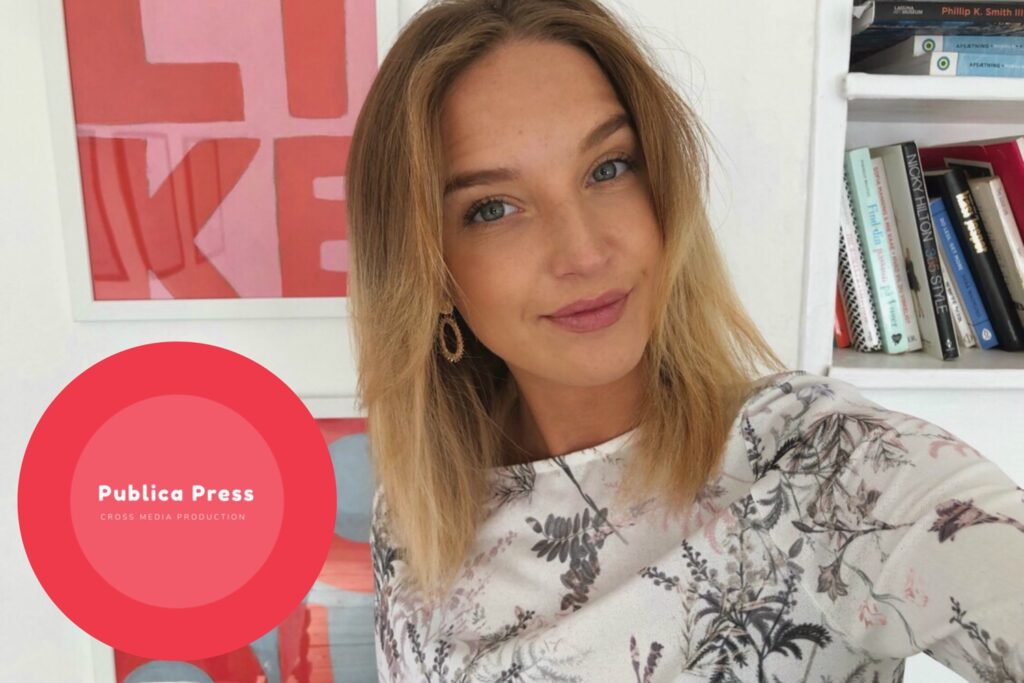 Publica Press
Publica Press is a cross-media production providing content through podcasts, film, and writings in the hope to satisfy curiosity for the users. 
I am looking for a potential co-founder who is as dedicated to journalism and media as I am. Besides that, I hope to meet people in the media industry that can benefit the business further as we grow.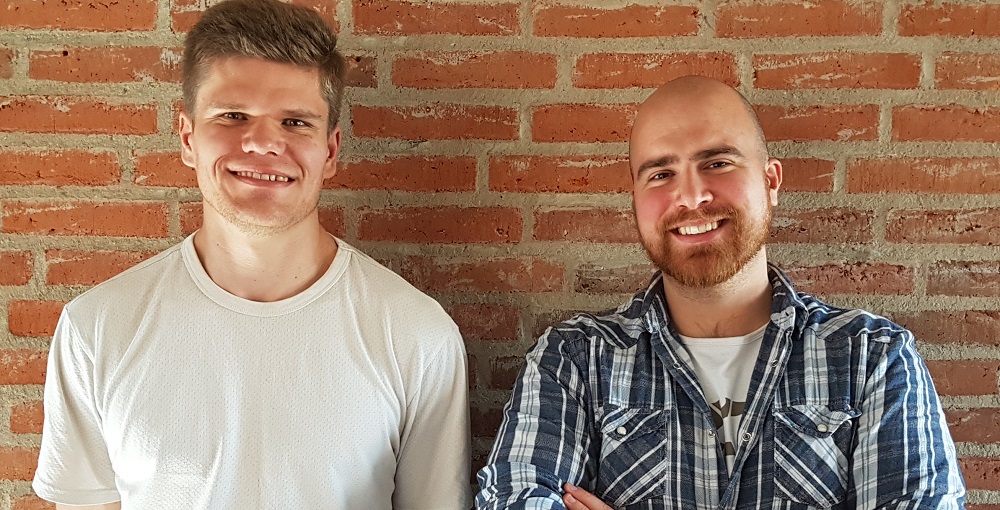 Novefa
Novefa is revolutionizing the way we grow fruits and vegetables. We will create an indoor growhouse where to create a controlled environment for optimal growing. Hence, we can grow exotic and out-of-season produce like strawberries and vanilla all year around. Our produce will be grown in the most sustainably known method, and will be delivered freshly and locally from day to day. Novefa consists of András and Matias, who have been studying Export and Technology Management together. András is also an agricultural engineer and Matias has 8 years of experience with entrepreneurship.
During our market validation, we found that there is a need for sustainably grown products, so our task will be to communicate the benefits to the end-consumer. As we cannot call our produce organic there is a big task in branding the product and educating people to show that is, indeed better than organic. We need a skilled marketeer that can communicate our message well. We are also looking for a automation/control engineer and an economist. We cannot offer money initially, so we are looking for an intern, semester project writer or a potential partner.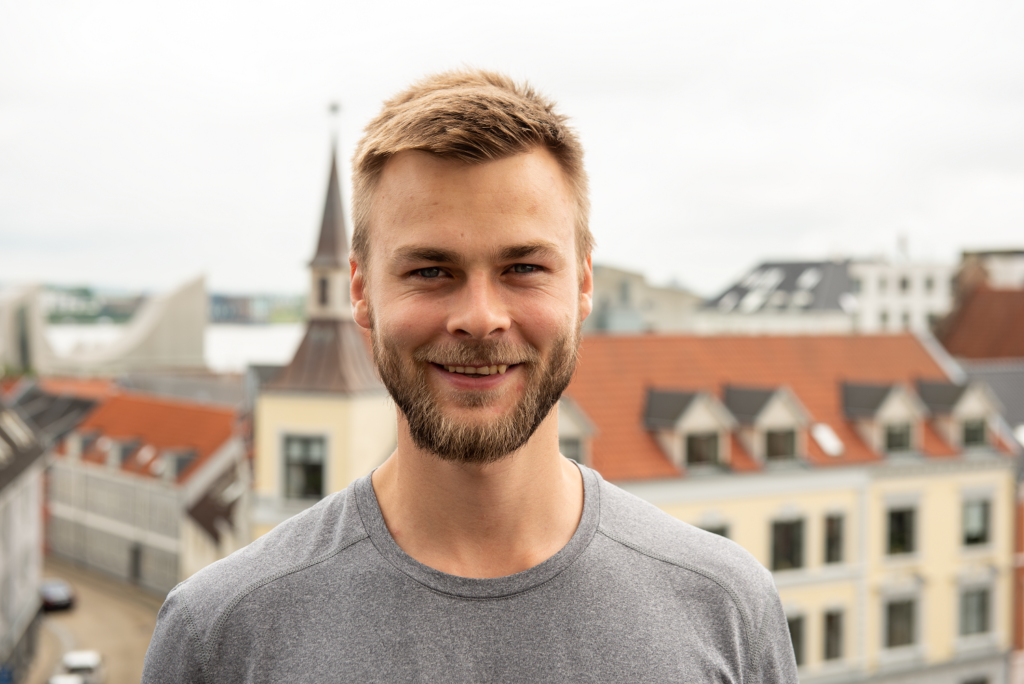 Mainly
Mainly is a training platform where everyone can create and sell their own training programs. The team consists of Martin Ledet, who is working on the company full-time, and Brian Krogh who will be working on the company as part of his final thesis as a front-end developer. Martin has a PBA in international trade and marketing, and 5 years of experience working with digital marketing. 
About what competencies we need: We need competencies within both software development and graphical design. For software development we need both front- and backend competencies in languages like Java, C++, C#, HTML5, CSS, and JavaScript. For the graphical design, we need competencies within the adobe package, so that we together can create icons, buttons and video material for the app. 

SammenSammen
In SammenSammen we want to create and sell unique, fun and activities that helps families with children in the ages of 5-11 to spend more time together in smartphone free zones. And in that way we want to improve the balance and the presence in family life – for the sake of the kids and their parents  
We need someone who can help create a visual identity and a story that can take this project even further than we currently have planned to do. We seek help regarding: Visual identity (Logo and website, business cards etc), storytelling (creating stories that will be a part of our website) and branding/marketing.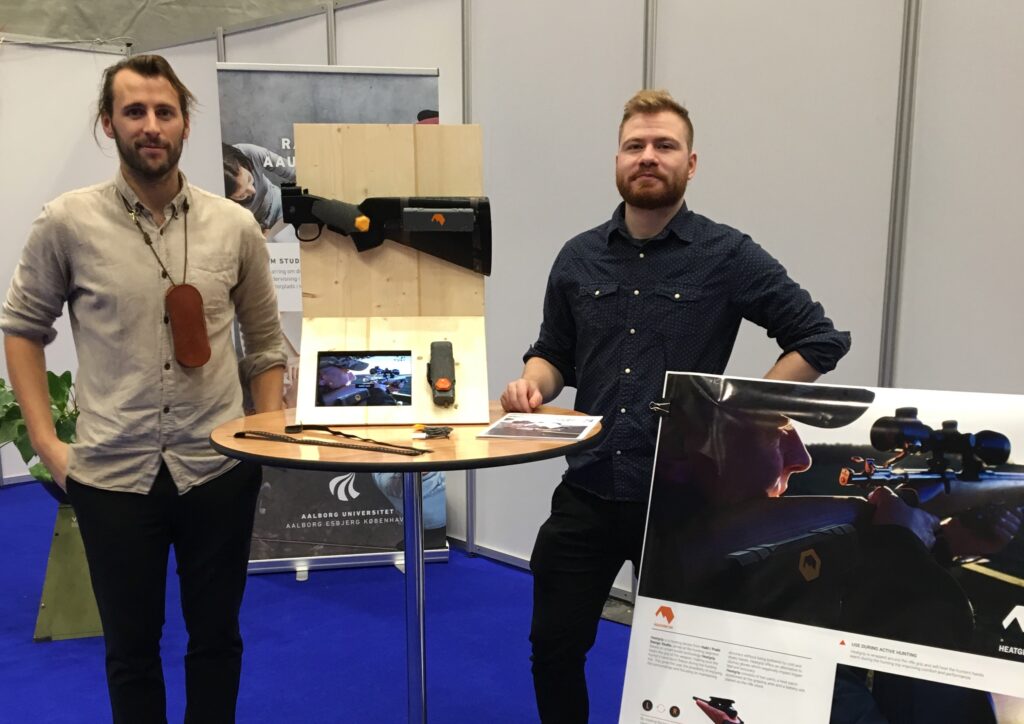 HEATGRIP
Hunters find themselves being outside for several hours in a sedentary position, waiting for an animal to appear. Here, they often wear no gloves to keep feeling with the weapon. Specifically, in cold weather, this can create discomfort and trouble maintaining steady hands. A wish from hunters is to get a product that eliminates this problem, allowing the hunter to hunt without worrying about having to freeze his fingers and maintaining accuracy. 
We will need to work on the branding aspect. We have the expertise to create the graphic work needed to promote our product, but this is still a new field for us as industrial designers. For the business aspect, we have been introduced to the business aspects of design through our education, but there are still aspects of business and marketing that we have limited knowledge of. To compensate for our missing competence, we have joined the incubator for the next half year.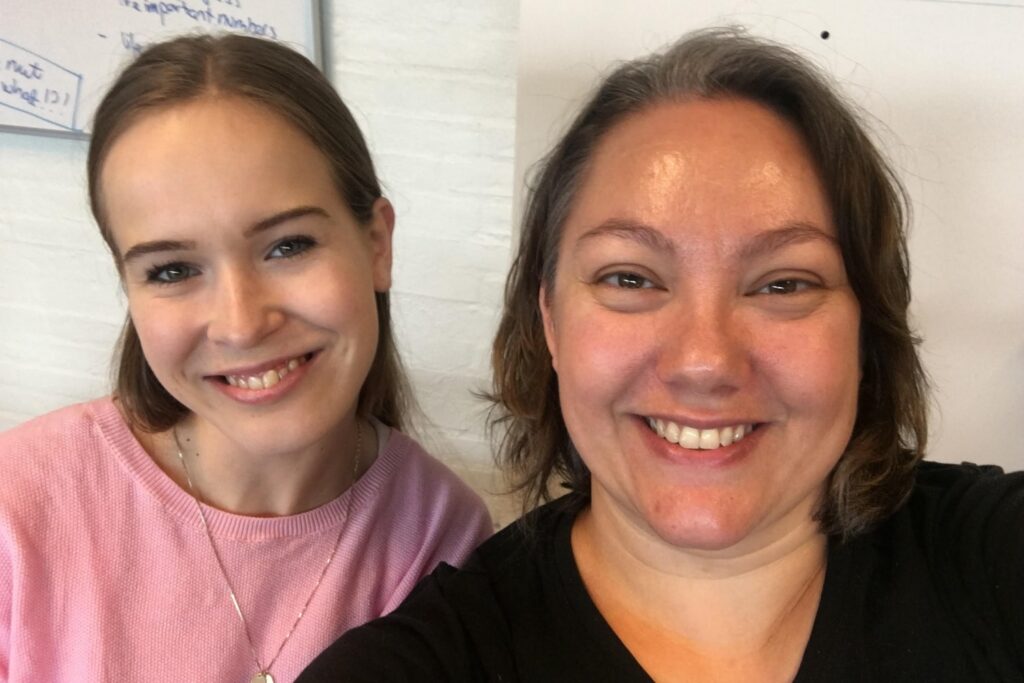 The Fit Chubby Chick 
is a body-positive fitness community for plus-size women where they can find inspiration, support, and knowledge about exercise, food and "the athletic mindset". They will also have easy access to activewear in the webshop, so they can feel and look fabulous while training.  This can pave the way to better health, self-confidence, and well-being.
I'm looking for co-founders and/or trainees with the following competencies; e-commerce, WordPress & WooCommerce, digital marketing, and SEO. As a team member, you will have a great influence on the company within your area of expertise, as well as on the lives you touch through our fitness community. Let's make a (body) positive impact on the world together!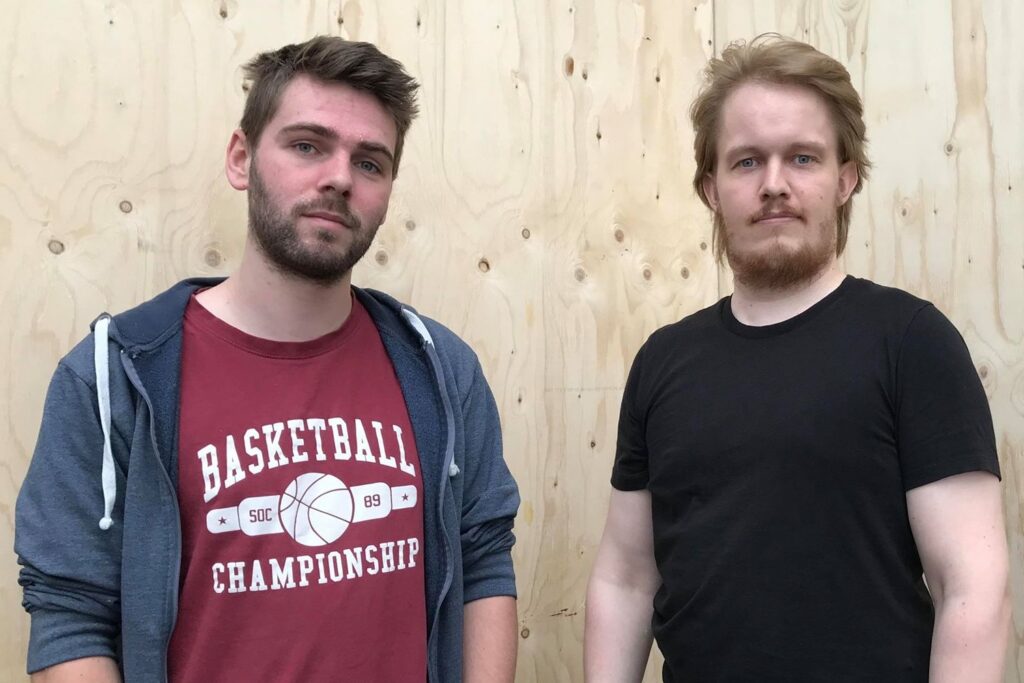 Mik2Tech
Mik2Tech is a company that develops automation solutions for the private sector, with a focus on modular add-on devices that work in conjunction with smart home systems, particularly Google Assistant.
Mik2Tech's primary product, the "AutoRoll", is an attachment module for roller blinds with strings, which enables the user to control their blinds/curtains either automatically, via app or manually.
Mik2Tech seeks interns who are proficient in either/or; Automation, Home Automation, Arduino programming, IFTTT Programming, Electronics, Assembly and 3D Printing/Modelling.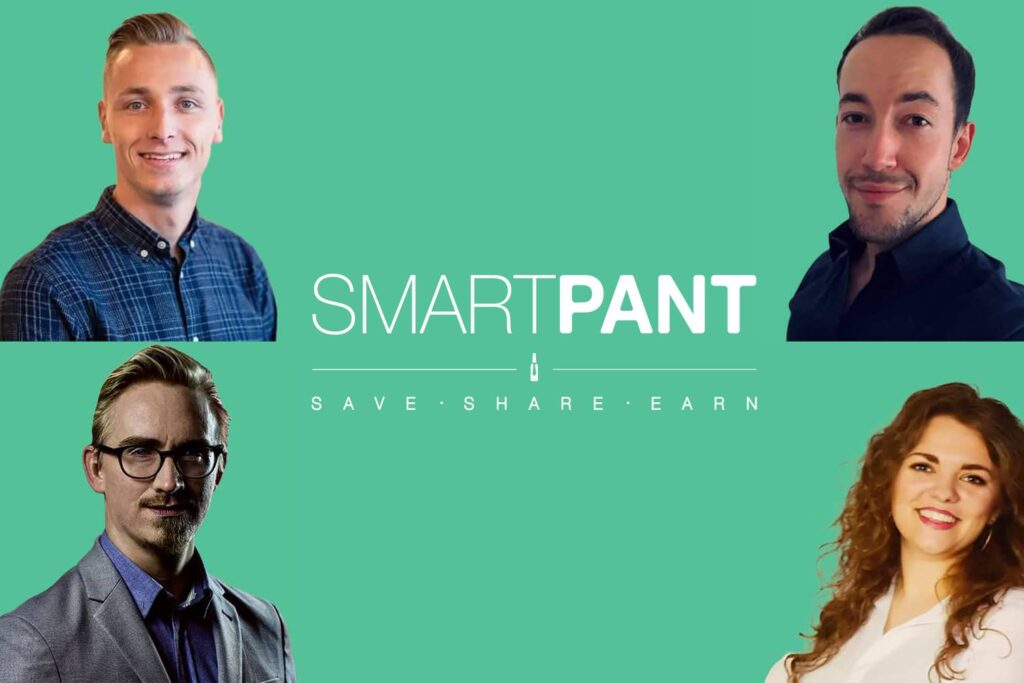 Smartpant
SmartPant is a new and innovative way to recycle. With our app you will have a bigger ability to navigate your recycling money, ass you please. Our dream is to make the recycling process more fun and increase the recycling percentages. Our vision is to create a motivational community for all of those who collect cans and bottles.
What we are looking for:
What we are looking for is a sharp programmer who has the skills to develop our app. In addition, the upcoming programmer must have some experience with backend such as – data management, API, security and GDPR.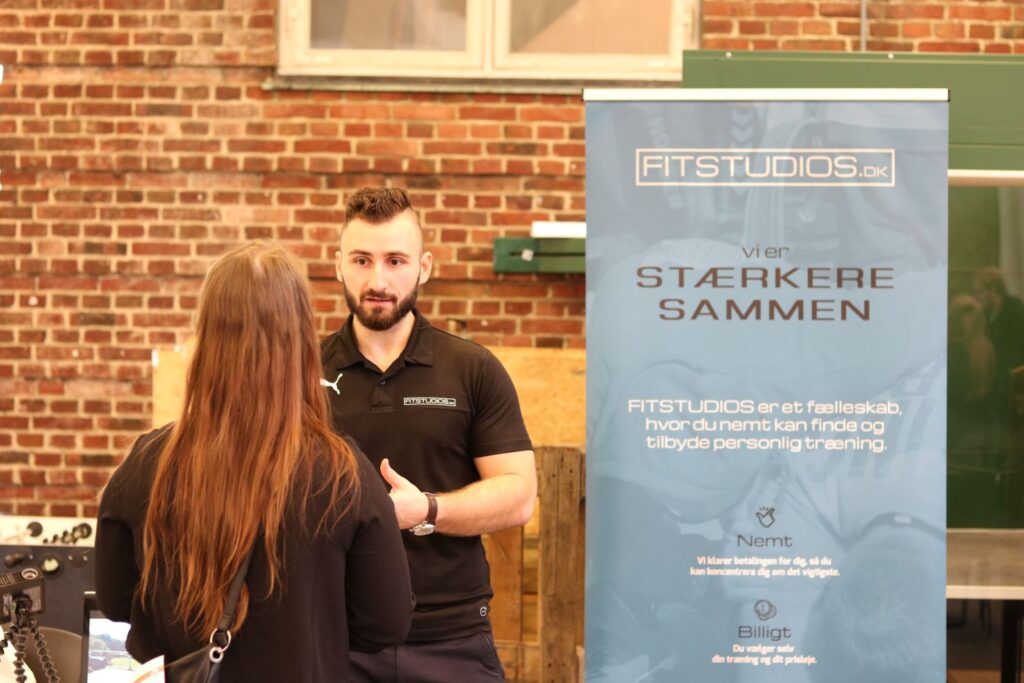 Fitstudios
FITSTUDIOS is a peer-to-peer platform where users can easily find or offer fitness and nutrition coaching. The platform features ratings, search by location and by the desired type of activity, with a freemium business model. The platform is free to use for the wide public and the coaches choose between "Free", "Pro" and "All-in" plans.
We are looking to expand our team with a third member and/or potential co-founder with skills in marketing strategy and materials, and who has an good understanding of storytelling and communication.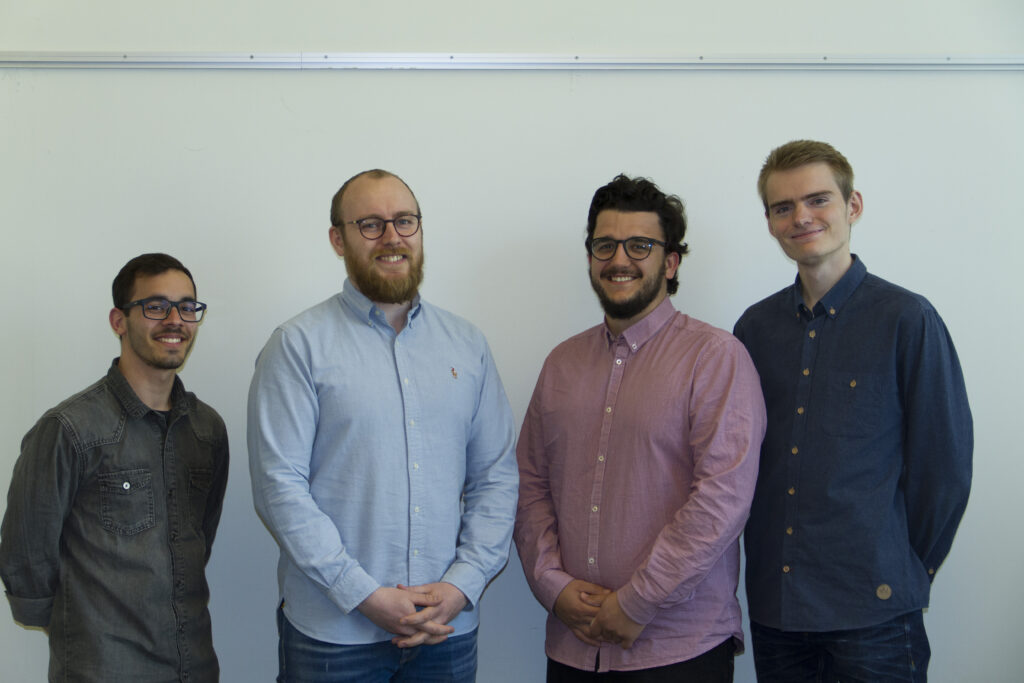 Robotto
What is Robotto?
Robotto is a startup where all the team members are from the same year of the Robotics bachelor. The startup was built on a bachelor project that would be fun to create, but eventually gathered enough interest that offers from investors and buyers started to come in. Robotto then decided to join Incubator and pursue a startup.
What are we seeking?
As all the members are from the Robotics bachelor, none of us know what is takes to build a company. We know how to build a product, but we need expertise in Business, Economics and Law. We have laid the ground work, but we need you to take us further.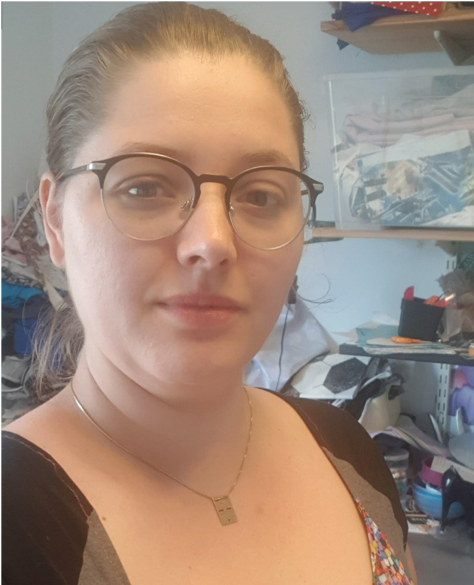 ByTine.dk
byTine.dk inspire you to live sustainable, every day. The waste free lunch solutions will not only replace your single use products, but also make your lunch and your kitchen look beautiful and save you money.
I am looking for interns to web development, partners and production cooperation preferably socio economical.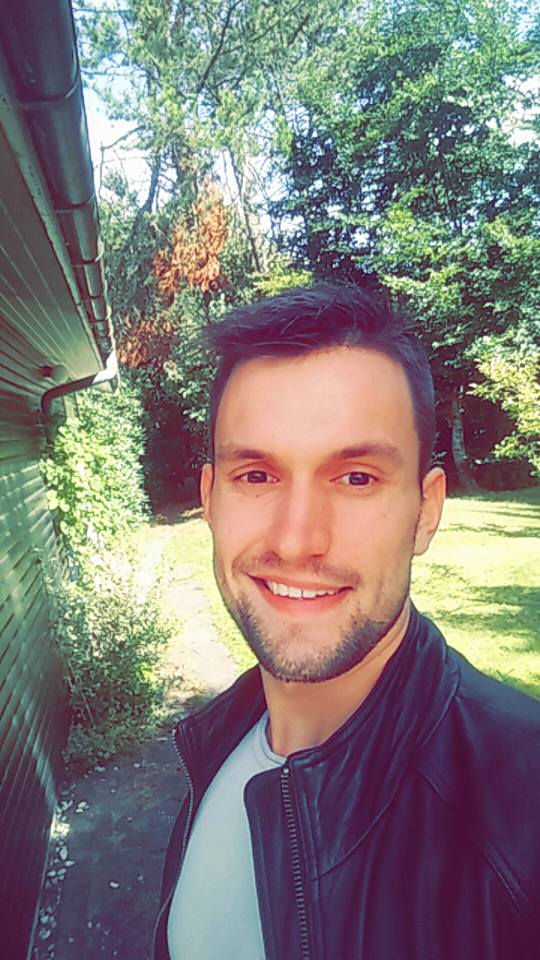 McAnonymous
McAnonymous is creating sustainable non branded crash helmets as the first in the industry.
We are primarily searching for a someone who is interested in SoMe Marketing and SEO, but there is a wide range of other different assignments, such as product development and logistic / procurement. Skills and knowledge in these areas is not a must, but a open mindset to learn more is enough.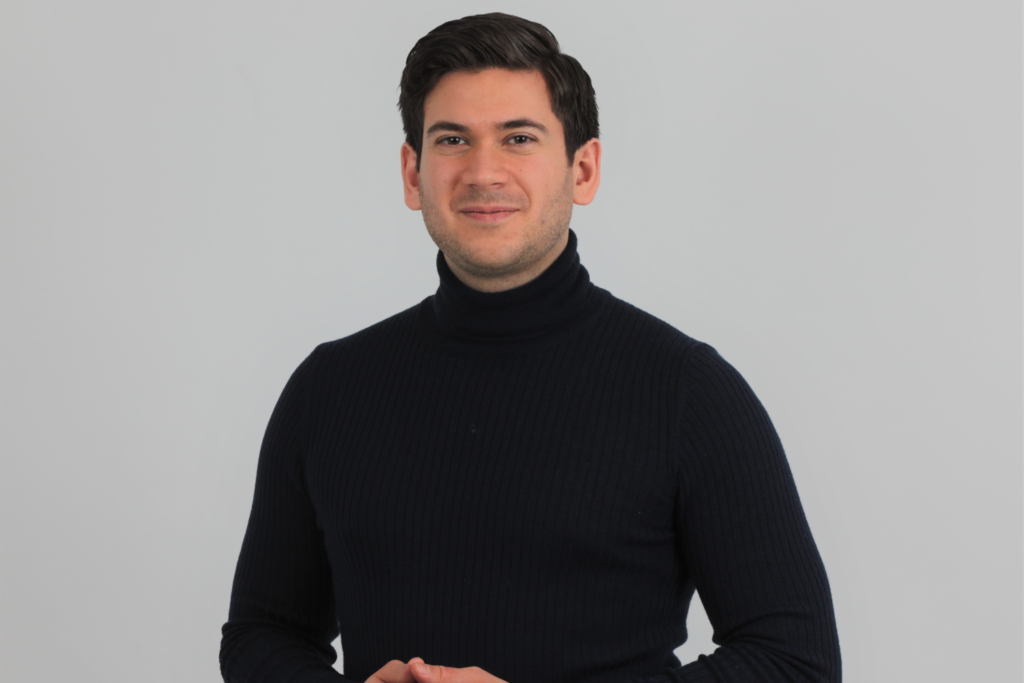 Optimize Life
Optimize Life is a startup company owned and run by Martin Soerensen. Currently we focus on building up our brand Sockit around our luxurious bamboo socks and the unique sock clips.
We are looking towards building a strong brand within service and quality. To support this, we are looking for skills within the fields of marketing, graphics and design. Our current strategy is to be visual online but we might be looking into more local strategies as well. One sparring partner or two within these fields will create great value for the company.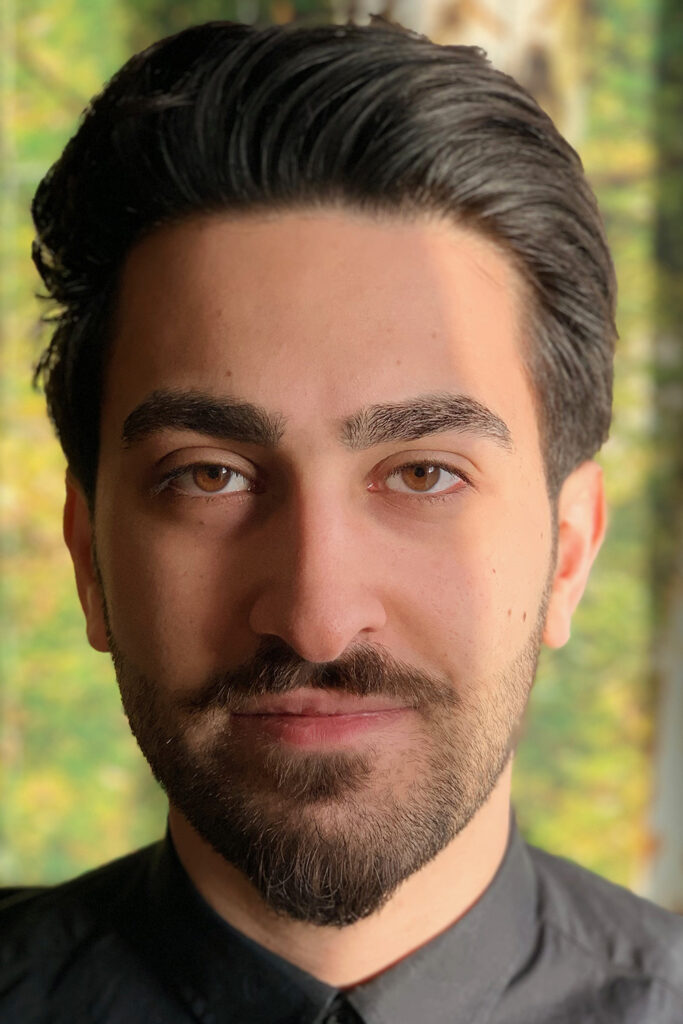 PIXOPLY helps entrepreneurs and manufacturers to find each other through an innovative and simplified platform, so that more entrepreneurs can go "from idea to product".
It also helps manufacturers to market themselves to Europe and the rest of the world.
We are looking for experienced backend developers, full stack developers that wants to take part in our journey.
We gladly welcome everyone with ambitions and the needed experiences. The two possible positions are Intern and CO-founders.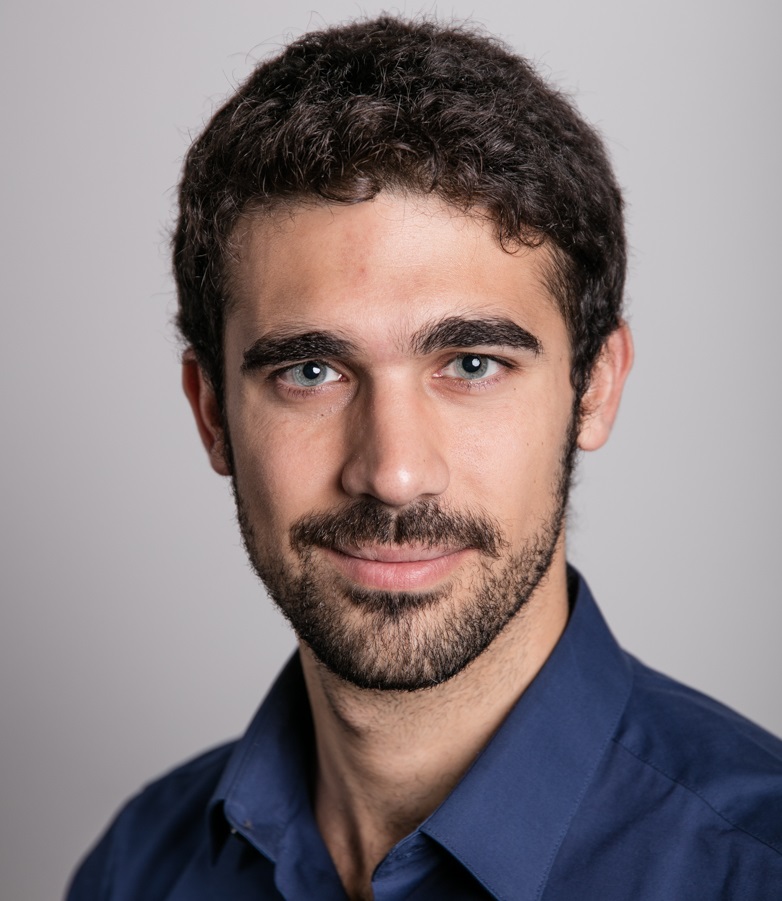 FluidTech
In FluidTech, we are a team of 3 passionate engineers with the vision of the clean use of energy for tomorrow. With our backgrounds in energy and thermal systems, we are developing a product capable to use waste heat energy and transform it into electricity.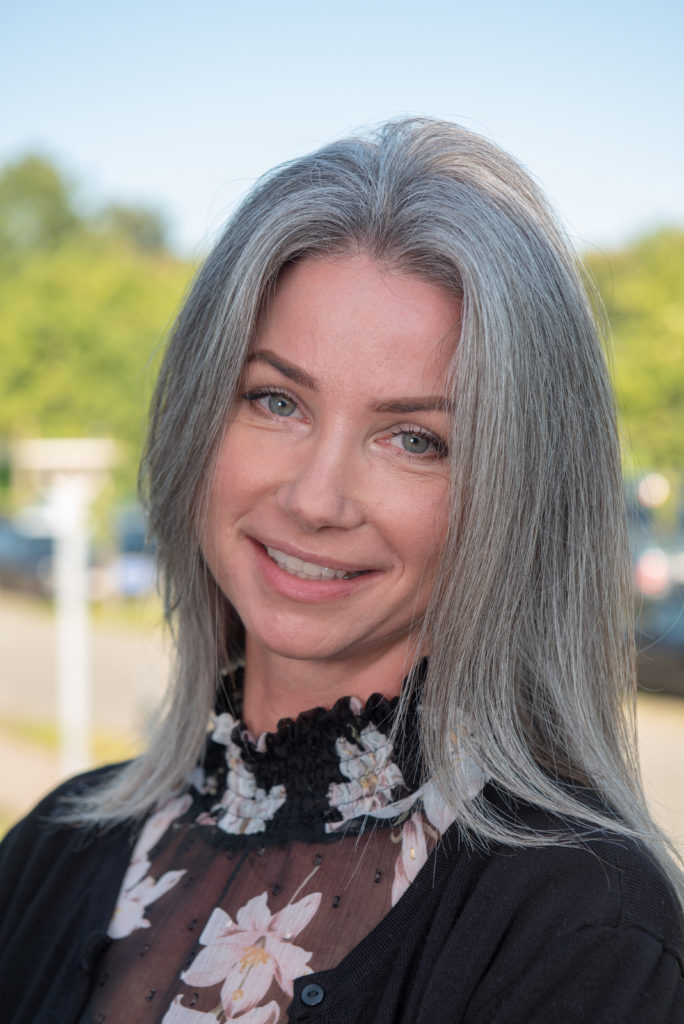 CC Nordic
CC Nordic is a startup business working on cooling solutions for beauty- and skincare products.
Studies proves that these products are way better off by being kept below room temperature, as the quality and effect will remain higher throughout its lifetime.
We are looking for competences within Chemistry & Biology, Engineering and also Marketing & PR.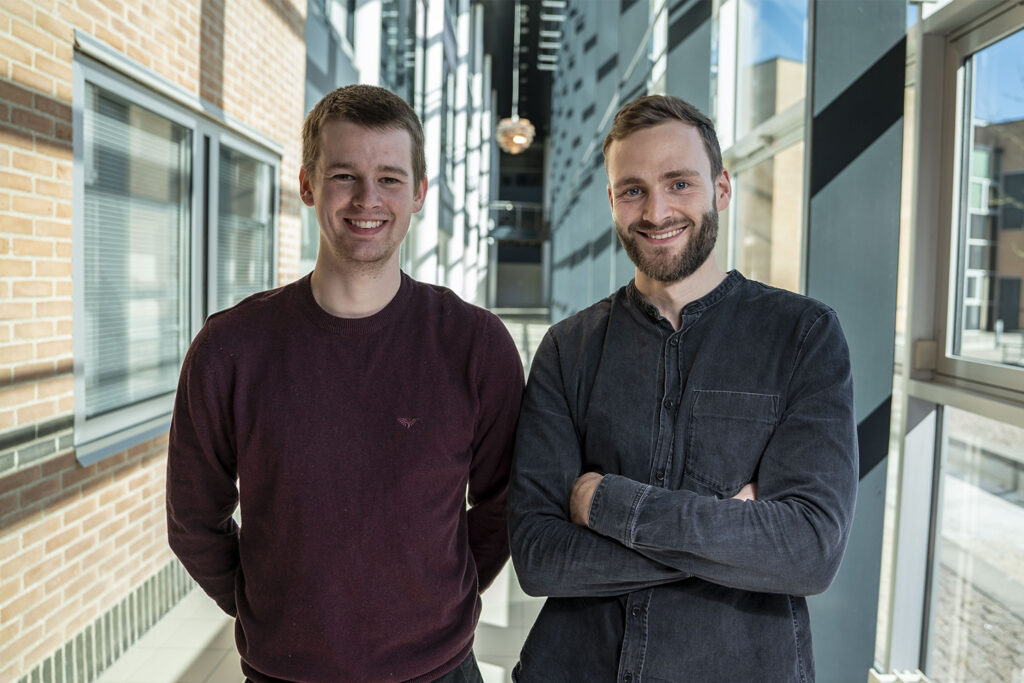 Motioncatch
We are a company working for a better everyday life for manual workers. We are combining advanced 3d measurements with our own ergonomic software to identify risk factors accurately and on this basis provide solutions with the most significant impact for the employees' health. We are currently two founders of the company with expert knowledge within our technology and ergonomics. We are looking for a person who also has a passion for creating a better everyday life and have competencies within business development and sales. We can offer an environment with great freedom and responsiveness to new proposals and opportunities, along with the responsibility for the areas you are an expert in. Furthermore, if we are the right match, there is an opportunity to become a partner in the company.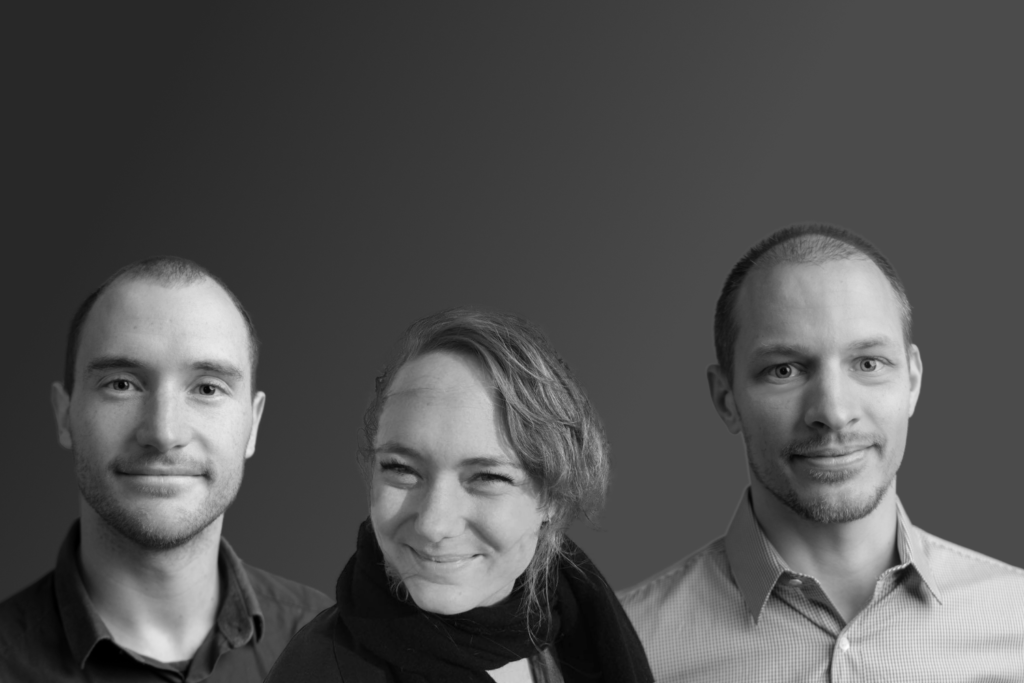 Shape Acoustic
Shape Acoustic develops and sells sustainable and innovative acoustic solutions to wholesalers. We are developing a hidden acoustical panel which improves the acoustics of the room without being visible to the naked eye.
We are looking for interns that have skills within the fields of entrepreneurship and start-ups. You will influence the tasks you'll perform, but will most likely be within the fields of business and sale strategy, fundraising, economy, law etc. As a person, you are open to new challenges and able to work independently. Following employment is a possibility.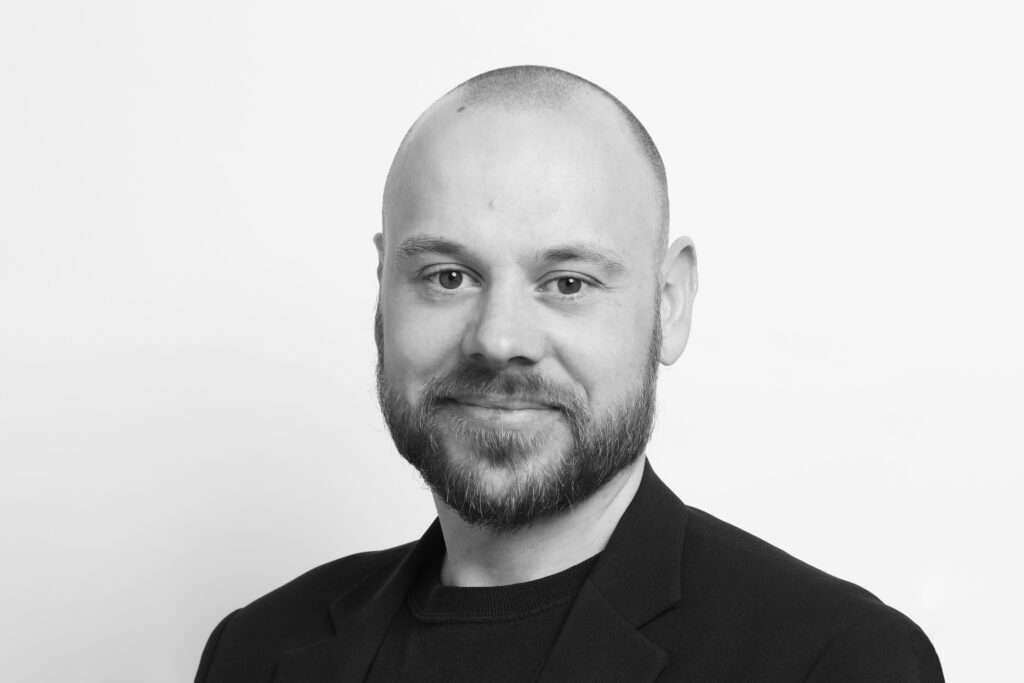 Arth Engineering
The team:
Alexander Frick – founder
Cabinetmaker & civil engineer (cand.polyt) specializing in industrial design
The company:
Development of an autonomous digital router for woodsheet processing.
Looking for these skills:
A person with flair for robotics
A person with good skills in markting & business development
A person with cabilities within programming of robots / arduino etc.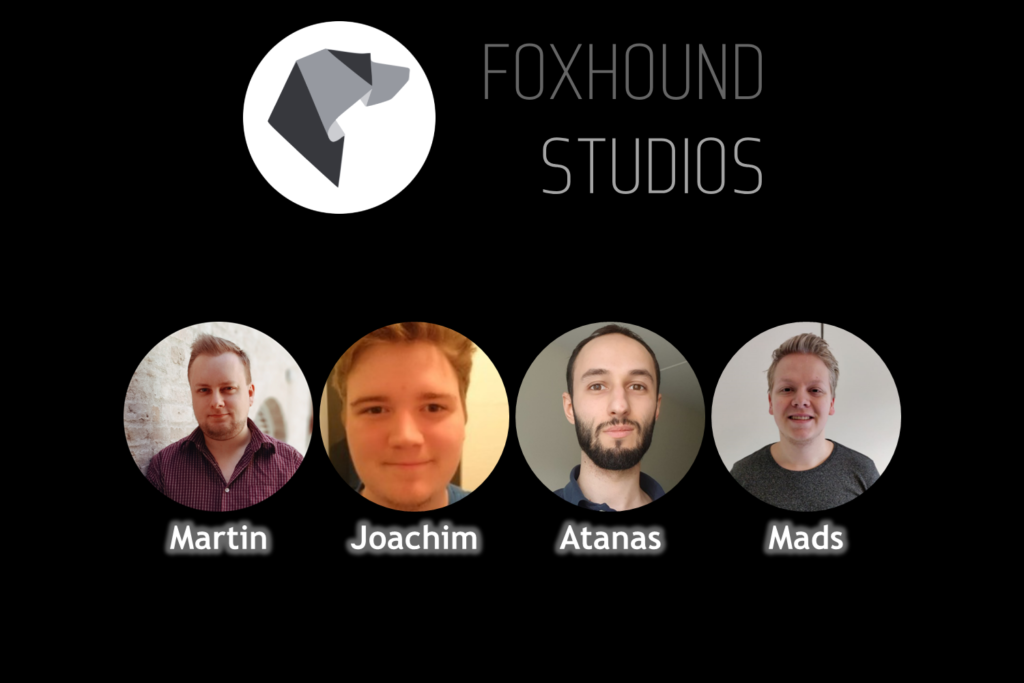 FoxHound Studios
We are Foxhound Studios, a brand new game development startup in Aalborg, aiming to make the best strategy game in the world. All of us are newcomers in the industry and don't have the experience of many veterans. What we do have is a fiery passion for what we do, as well as the belief that we really can make a difference and compete with the biggest and brightest in the industry. We are a part of Innovative Growth, an incubator-course in collaboration with AAU and Erhvervshus Nordjylland.
We are first and foremost looking for likeminded people whose destiny is video games, since that is such a great motivator. Skill-wise we're looking for 2D/UI art, 3D modelling and video-photoshopping of real ww2 footage. We might also be looking for a C++ programmer, since one of ours is only part-time